Regardless of your level of cryptocurrency knowledge, using research tools can help you minimize your risk and increase your chances of staying ahead of the curve.
These top 15 research tools will help you conduct a better study before investing in cryptocurrencies.
1. First up is zerion for wallet tracking
An easy-to-use tool that you can use to track your portfolio and other wallets.
– Paste a wallet address
– Hit enter and view their holdings and transactions
You even get details on when they bought certain tokens and more.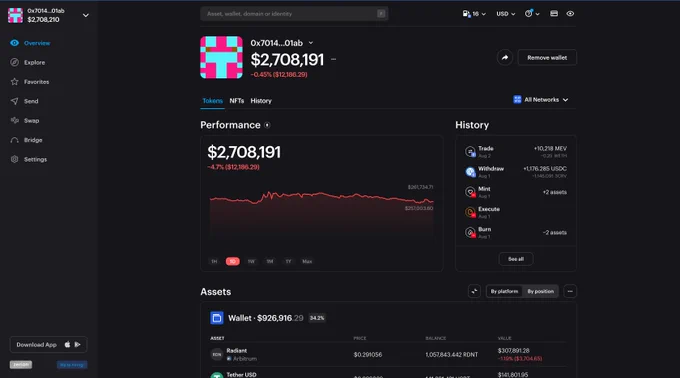 2. Next is http://airdrop.io
This is a great tool to be able to find the latest airdrops and relevant guides.
The website already has categories of what is new, trending, and more.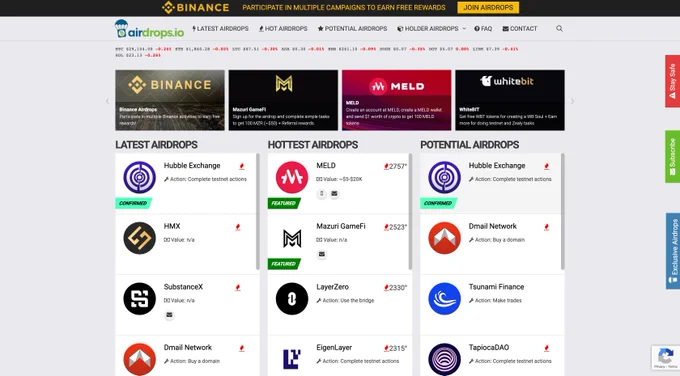 3. Next is a personal favorite Coin Market Cal
An amazing calendar that shows important events and dates in #crypto
This keeps you in the loop and helps plan trades adequately.
http://coinmarketcal.com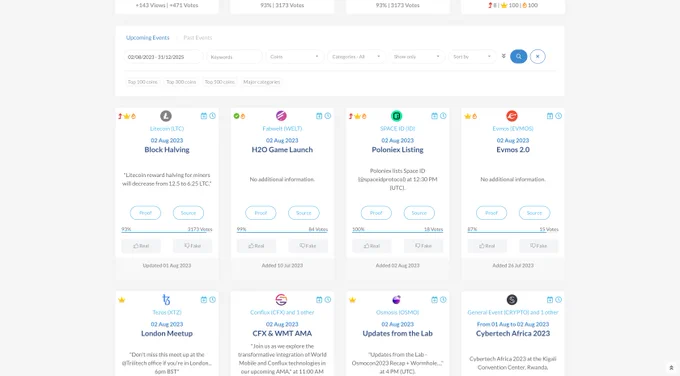 4. Next is dexscreener
An efficient tool to find the hottest tokens.
You can also find Gainers & Losers tokens like $BALD at the early stages of their launch.
This can be a trader's best friend!
http://dexscreener.com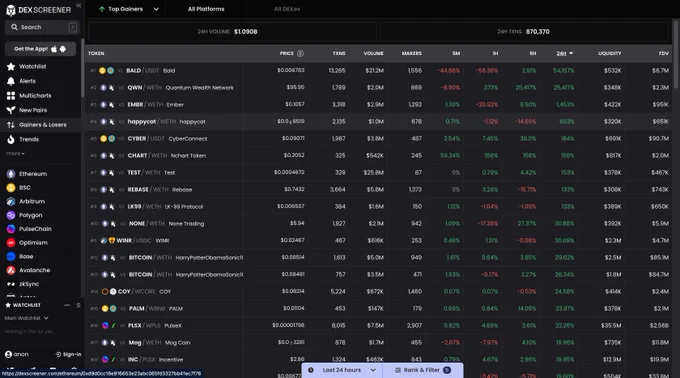 5. DeDotFi is the next tool to help navigate the #crypto market
This can be used to spot red flags in projects, especially concerning their smart contracts, liquidy problems, or wallet safety.
An interesting feature is that you can obtain a token's address from dexscreener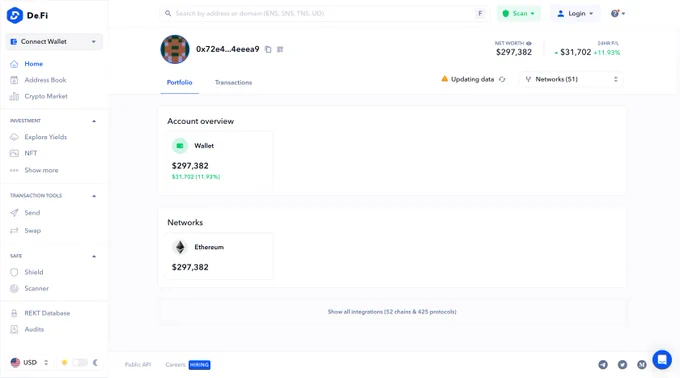 And use the "Scanner" feature on DeDotFi to assess the risks of the project.
http://de.fi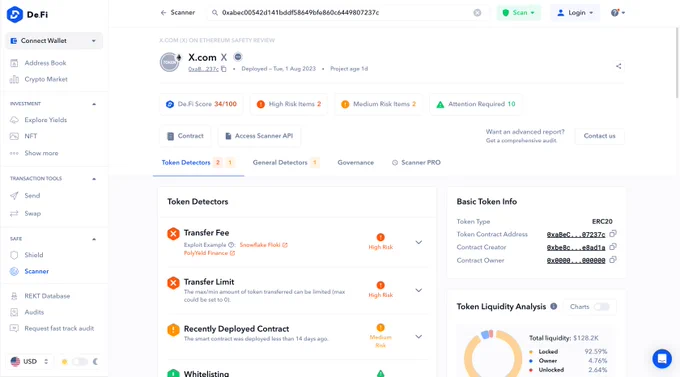 6. The next tool to check for wallet distribution is bubblemaps
A straightforward tool that can be used to view token holders.
– Paste the search for a token or paste the contract address
– Hit enter, and you'll be able to view its holders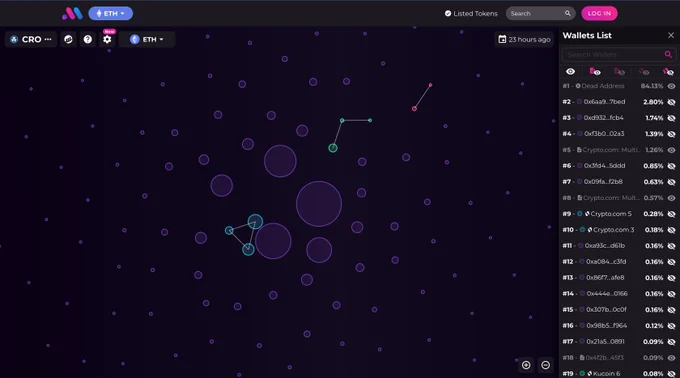 You can also see transaction movement between wallets holding a particular token.
http://bubblemaps.io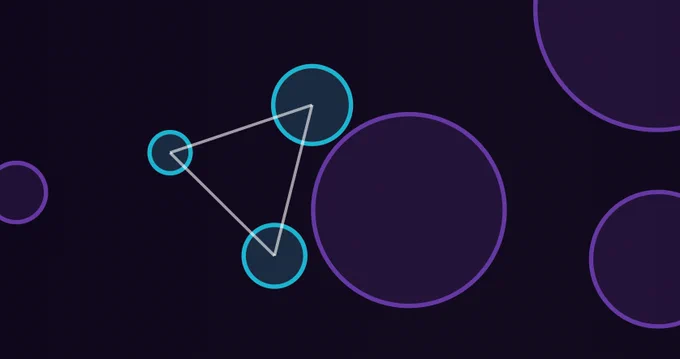 7. Next is lookonchain
A really good page that gives updates on moves and trades by profitable traders.
Michael Egorov sold another 7.5M $CRV via OTC and repaid 3M $USDT on #Aave just now.
He currently has $82.6M in debt:
51.24M $USDT on #Aave;
12M $MIM on #Abracadabra;
9.19M $FRAX on #Fraxlend;
9.4 M $DOLA on #Inverse;
740K $XAI on #Silo.
In the past 3 hours, the #Curvefi founder(Michale Egorov) sold 3.75M $CRV to Yearn Treasury and 1.25M $CRV to Stake DAO Governance via OTC again.

Michale Egorov has sold 59.5M $CRV to 13 institutions/investors for $23.8M in the past 2 days.https://t.co/FOj4rrHTYa pic.twitter.com/VsZ0qsqAll

— Lookonchain (@lookonchain) August 2, 2023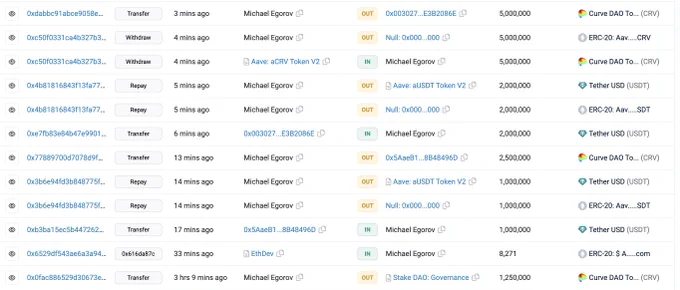 8. Cointelegraph is always posting important events about the market.
Detailed reads that cover various topics in the space are being uploaded there, saving a lot of research time.
http://cointelegraph.com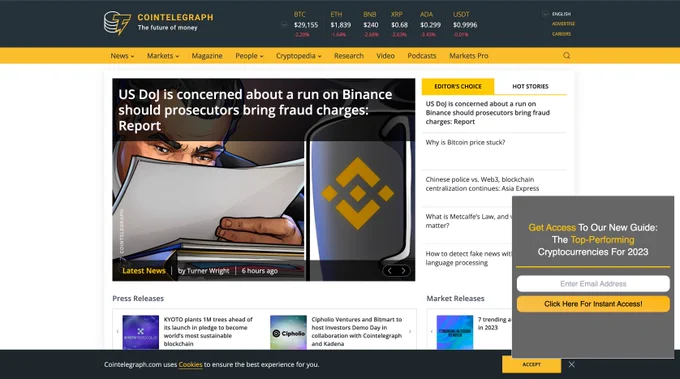 9. MessariCrypto is used for in-depth research on projects
To increase industry transparency and encourage more informed involvement in the cryptocurrency market, Messari combines in-depth research, statistics, and strong tools.
Best research portal for experienced traders.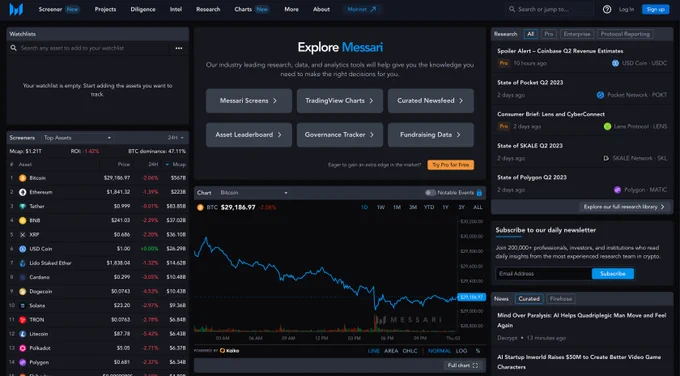 10. DefiLlama to track network TVL and development
Find airdrops, track the TVL of more than 800 DeFi protocols over 80 distinct blockchains, and more.
You can compare the TVL of:
– Layer 1 blockchains
– Decentralised apps
– NFT projects
http://defillama.com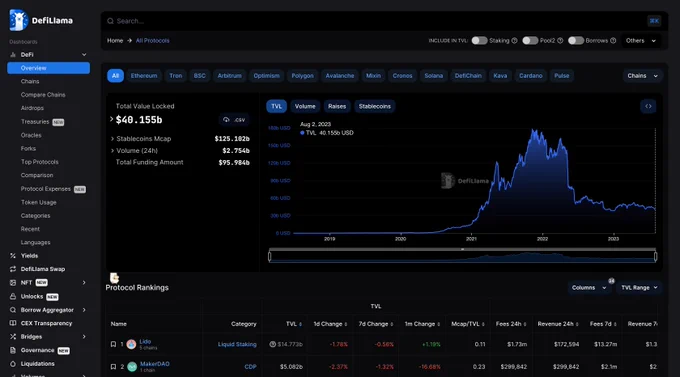 11. token terminal is used to research blockchain data.
You can track financial data from Dapps and blockchains, presented easily to understand.
Metrics such as:
– Total revenue
– Protocol revenue
– TVL
and more can be tracked through this site.
http://tokenterminal.com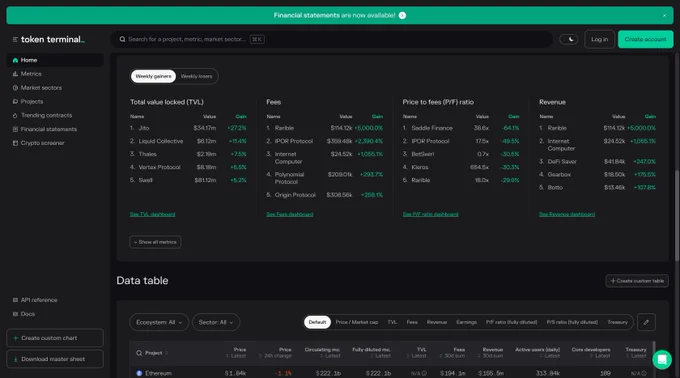 12. comparemcap is also a great tool to compare the Mcap of different projects to be able to tell the growth potential.
Compare your favorite coin to another coin's All-Time-High market cap easily.
http://comparemarketcap.com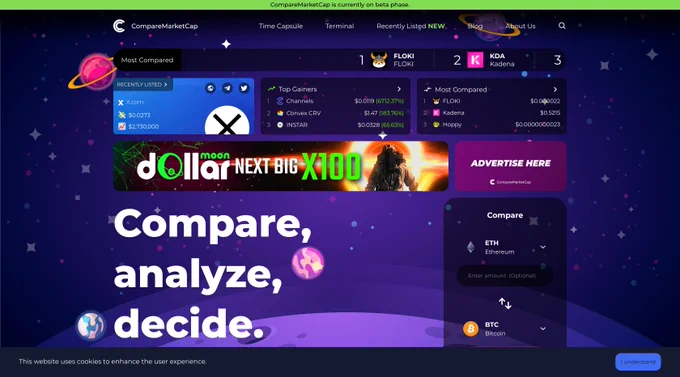 Here we can see what would happen if #MIOTA reaches the Mcap of DOGE.
That would be a 21.75x gain!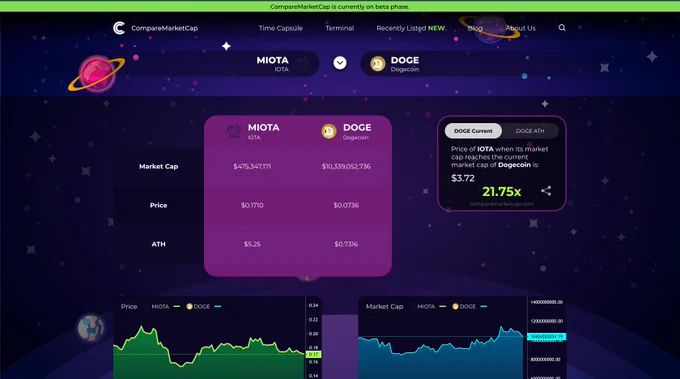 13. CoinMarketCap is an easy-to-use tool for research in crypto
You can easily assess the market in terms of the following:
– Real-time crypto prices
– Mcap tracking
– Portfolio tracking
– Circulating supply of tokens
And more.
http://coinmarketcap.com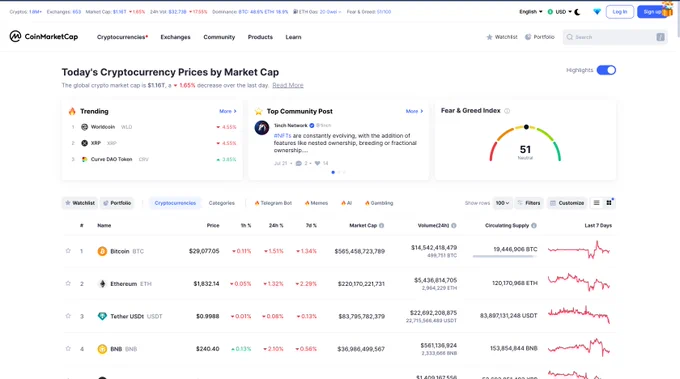 14. tradingview is the best at looking at charts and for technical analysis.
Easily watch the price of your favorite #crypto projects and analyze price action.
http://tradingview.com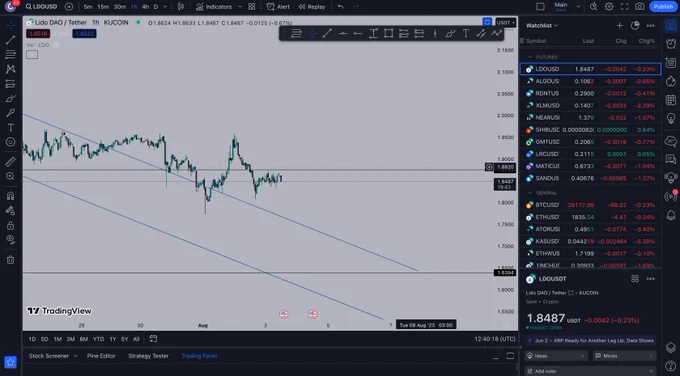 15. Lastly, decryptmedia
is an important website for fundamental analysis.
Live information on projects and financial space is updated daily on the website.
You can also find:
– Sentiments toward #crypto
– VCs movement
and more that affect the market.
http://decrypt.co