How to protect funds ?
In this thread you'll see following topics:
• The dangers of storing your assets on CEX exchanges and apps.
• What is a cold wallet?
• Types of cold wallets.
• How to create your own cold wallet for free.
• Special options for storing seed phrases.
There are numerous reasons why keeping your funds on CEX is not advisable. No one is immune to the risk of losing their hard-earned money in a moment.
• Exchange hacks
• Account blocks
• Exchange collapses
If its didn't affect you doesn't mean it isn't there.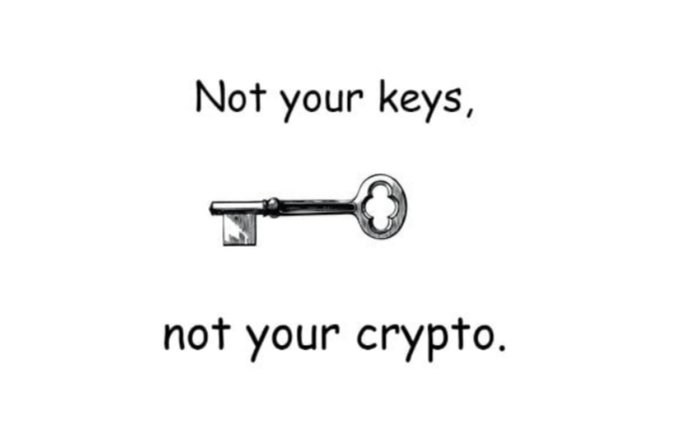 Once, I wrote a thread discussing the risks associated with holding funds on centralized exchanges (CEX).
If you place your trust in non-custodial wallets like Trust Wallet and Metamask, it's important to note that one of these wallets, namely the Atomic Wallet, has recently been hacked.
The hack resulted in a total of $14 million in damages to user funds.
Their company was built on the foundation of super-security, serving as a reminder that marketing and reality are often disconnected.
It's crucial to note that they positioned themselves as a non-custodial wallet, meaning they don't store sids
That's why cold wallets appearing.
Сold wallet – is a device used to securely store private crypto keys offline. Unlike hot wallets, which are connected to the internet, cold wallets remain disconnected when not in use.
This ensures protection against digital threats posed by scammers on the internet.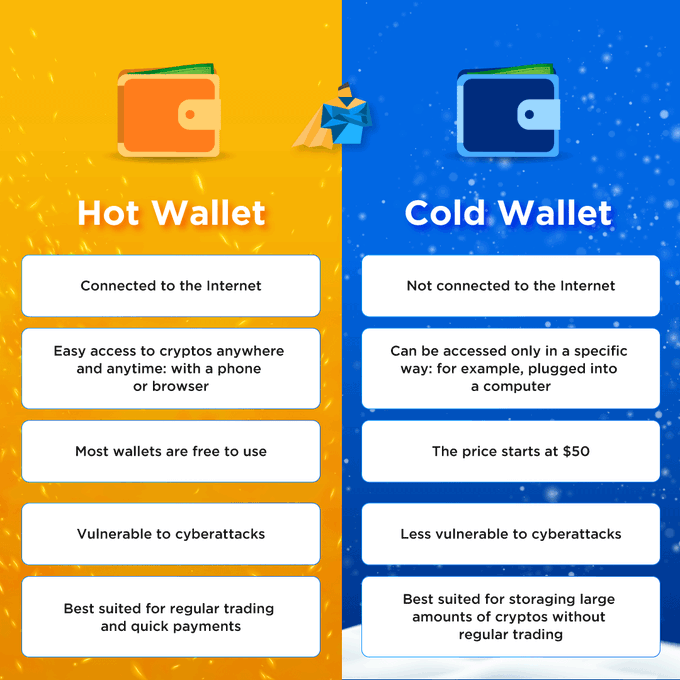 Take a look at the list of pros and cons for the top three models of cold wallets currently available on the market.
Furthermore, there are counterparts from the same companies priced at $50.

While you can store your phrases on a piece of paper, it's not as reliable. These devices are rust-proof and can withstand temperatures of up to 1400°C.
Units designed to hold either two 12-word phrases or one 24-word phrase. Prices start at $150.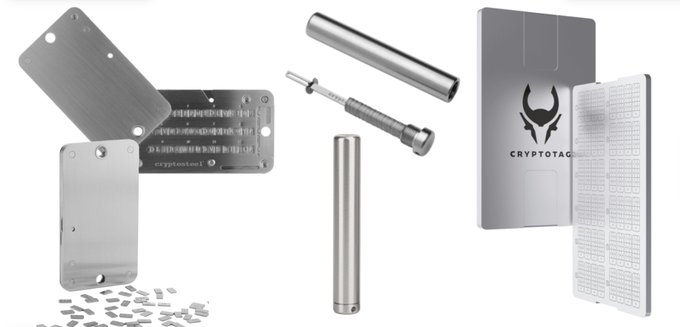 Here's a tutorial on how to set up your own cold wallet.
To get started, you will need the following:
• 1 USB stick
• 2 GB of RAM
• Smartphone
Internet theft and cracking have become increasingly common cases. Scammers are continuously evolving and advancing their tactics.
It is crucial to take every precaution to prevent them from stealing your cryptocurrency. Stay safe.
Comprehensive list of faucets, Discord channels for all projects, bridges and swap exchanges for stable depegs, the complete BRC-20 ecosystem, sites compatible with the LayerZero ecosystem, and much more.