Here's how you can spot any high-potential token and fade the scams in less than a minute with this tool
The crypto market offers high-reward opportunities on a daily basis.
The problem however is that these opportunities are primarily found in freshly launched projects since you want to be early.
And it's precisely here where the most scams are.
Until today that is!
DeDotFiSecurity is a security scanner able to spot any flaws and scam behavior in a token contract.
Most scams are reflected entirely in the project's token contract code.
The problem however is that almost every single one of us is no developer.
We can not analyze code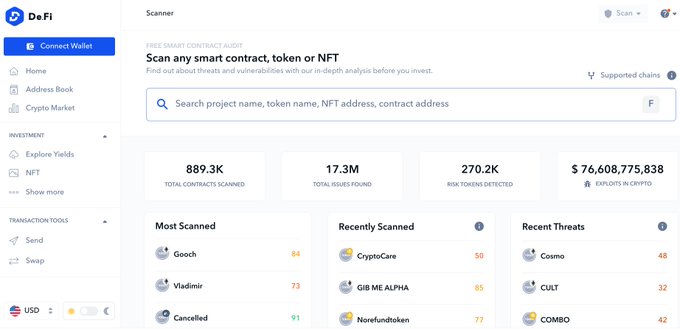 DotFi does it all for you.
Let's take a look at a real example here:
$ben his own freshly launched token $PSYOP is full of contract bugs or risks allowing him to pull the trigger when he wants 2.
Not that any of us are surprised by this.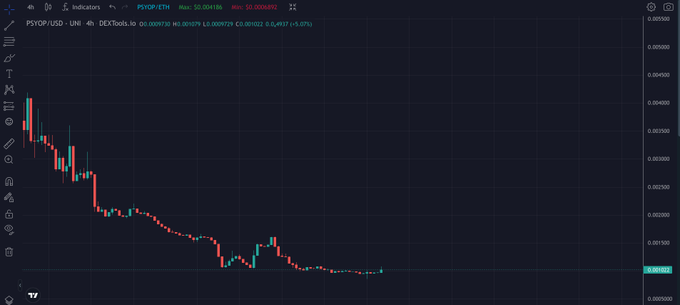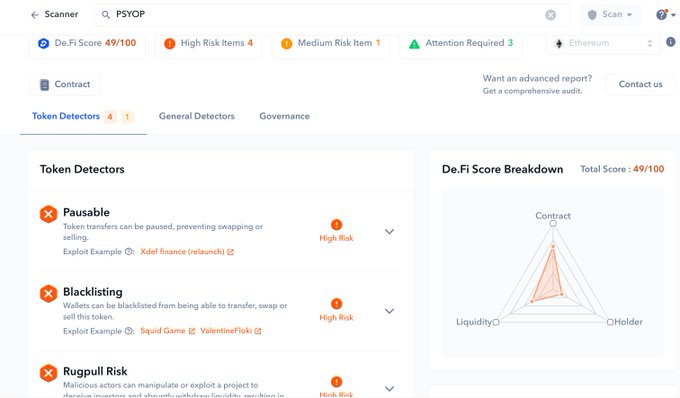 Another example of a total rug is $TEKKEN.
The contract can allow your token transfer amount to be limited as well as implement a very heavy tax fee.
Especially when investing in memes you want to use this tool on a daily basis.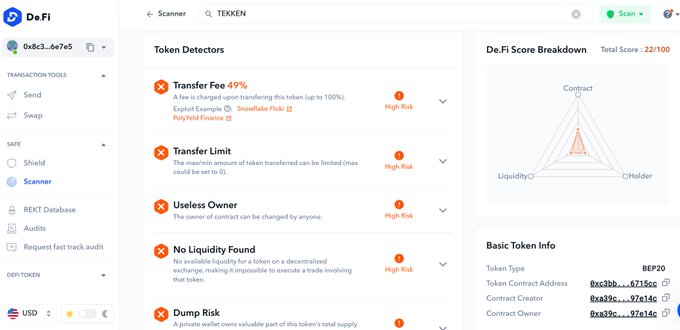 Another more normal example would be $ATOR.
A project that has done pretty well up until now and has not displayed any bad behavior yet.
This example is not meant to be a bad example like the previous ones but more an example of challenging the devs and asking them about it.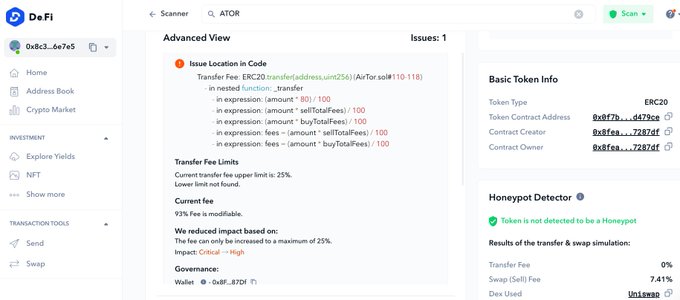 DotFi shows that the contract code has a modifiable option to implement a tax of up to 25% which is pretty huge.
They haven't done this btw but why was this there in the first place?
DotFi can help you go into discussion with the devs and ask them about it.
All about making us newbies a little bit more professional with the help of tools.
DotFi isn't bulletproof but it does a great job of displaying contract information many of us can't read.
Also, not every warning is immediately a red flag.
Some warnings are minor.
Although a critical vulnerability like a honeypot where the contract doesn't allow you to sell is of course.
But like the last example in the case of $ATOR which has actually done really well the last month its worth using tools like these to go into discussion with the devs.