Leveraged yield farming, undercollateralized loans, NFTs, staking—they've got it all.
In this thread, however, I want to concentrate on one of their most recent and innovative products, the Alpaca Finance Perpetuals Exchange.
Key features I will touch on
1️⃣ alpaca finance : A brief intro
2️⃣Alpaca Finance Perp Exchange benefits, dividing them into traders and liquidity providers
3️⃣Perp Strategies
1️⃣ What is Alpaca Finance?
alpaca finance is the largest platform of on-chain leveraged DeFi products on #BNBChain and #Fantom.
Has undergone over 21 professional security audits and had zero exploits.
Historically reached over 1,7 B in TVL, currently over $140M #TVL.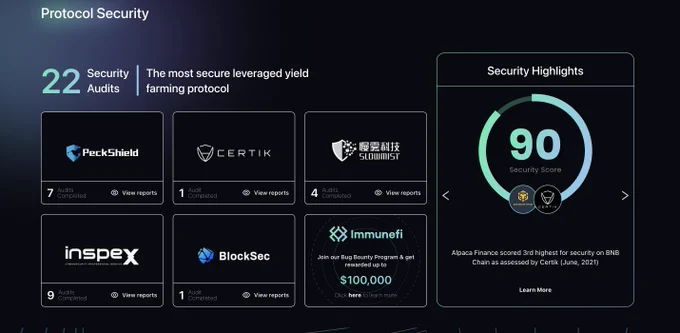 2️⃣Alpaca Finance Perpetual Futures exchange:
Earlier this year, Alpaca Finance launched a perpetual futures exchange on BSC and Fantom, allowing traders leveraged exposure to assets like $BTCB, $ETH, and $BNB.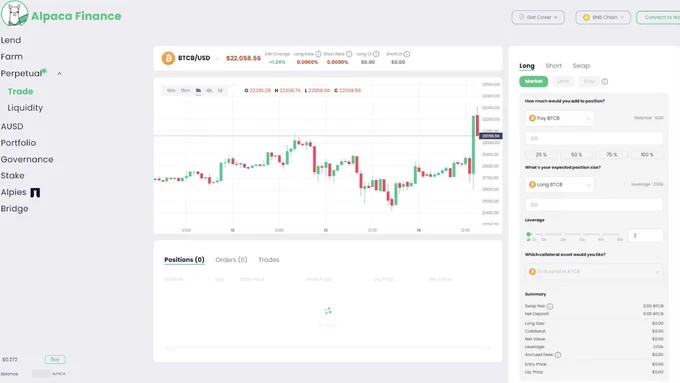 Perps have many advantages over non-perps like:
-No expiration date— keep your position open for as long as you want
-Higher flexibility— Open, close, and adjust your position size freely
-Deeper liquidity
-Higher leverage
The Alpaca Finance Perp exchange addresses some of the shortcomings of the existing Perp architecture with additional benefits for traders and LPs.
– Slippage-free trading
– Accurate prices
– Volume-based tiered trading fees
– High leverage: up to 50x
– Advanced order types for proper risk management: market, limit, stop-loss, and take-profit
– No price impact:
-Funding rate
-AlPerp Liquidity Pool (ALP) benefits
– Counter-exposure profits
– Advanced Oracle model to prevent frontrunning
– Additional yield from lending vaults
3️⃣ Perp Strategies you can use on Alpaca Finance Perp Exchange
-Carry trading: farm funding rates by going long or short depending on where the funding rates are positive.
Further, hedge your perp position with opposite exposure through the Money Market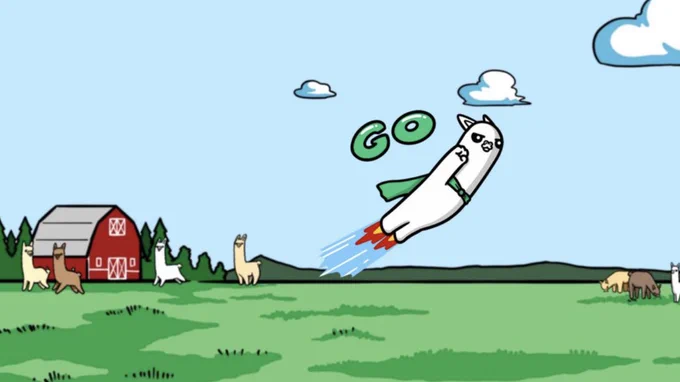 -ALP: involves ALP as a yield-bearing index strategy
Earn yield from a variety of sources, including position opening/closing fees, borrowing fees, swap fees, and flash loan fees
Alpaca Finance is gearing up for a big bull run
Here are 4 more reasons to be bullish on $ALPACA:
– https://to.alpacafinance.org/E-AzCore products (LYF and Automated Vaults) launch on the Concentrated Liquidity model in Automated Vaults v3 in Alpaca Finance 2.0: more efficient vaults and higher yiel
– Gov (governance) vault APY is currently around 20%
-$ALPACA has been on a 60-week deflationary streak
-There are currently no new $ALPACA emissions except warchest mint: which cements the token's deflationary tokenomics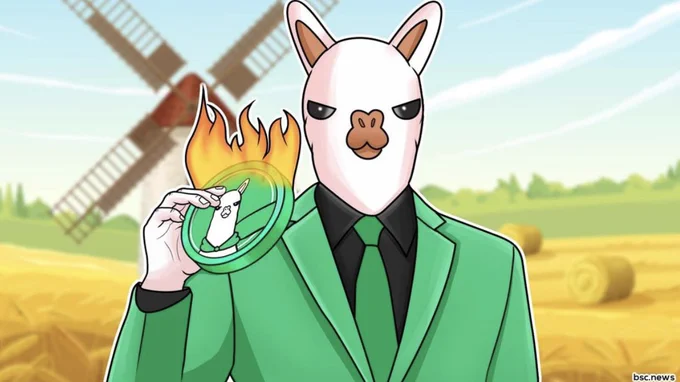 Alpaca Finance has continually proven to be a major DeFi player, and the innovative Perp DEX just adds to their appeal..
Check out the Alpaca Finance Perp Exchange here: