In this thread we will look at the current status of refunds and the latest news around FTX.
so you don't miss any future threads.
At the end special gift from me.
On 11 November 2022, FTX_Official announced that it had initiated bankruptcy proceedings.
An announcement was published on the exchange's website that the company could not process withdrawals.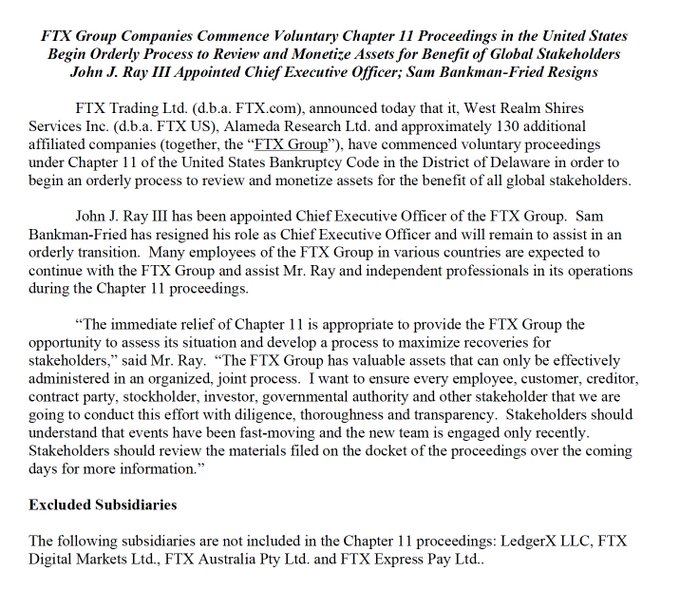 Collapse of FTX started when a CoinDesk article revealed that the majority of Alameda's assets $14.6 billion were in $FTT tokens, which are coins issued by its subsidiary.
As a result, investors started withdrawing their funds from the exchange and selling off the $FTT tokens.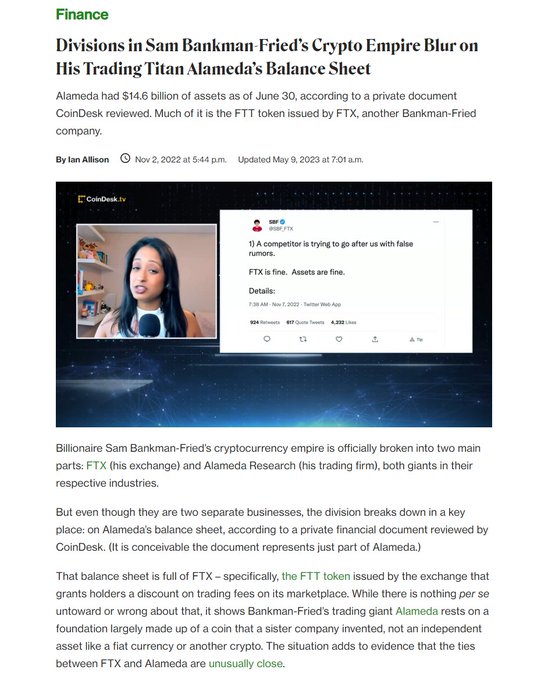 SBF_FTX , the founder of FTX, was arrested in the Bahamas by US authorities. Former FTX executives have implicated him after pleading guilty. He was released on $250 million bail after being extradited to the US.
Sam continues to plead not guilty, which is a logical course of action. If he is convicted, he could potentially face more than 115 years in prison.
Sam continues to receive new charges, this time of bribery.
BREAKING:
FTX founder Sam Bankman-Fried has been charged with bribery for allegedly paying $40 million to Chinese officials in order to reclaim $1 billion in frozen cryptocurrency.
So what's for now?
Bankrupt crypto exchange FTX may be "revived", according to court filings. New CEO John Ray is working on a reboot plan, as mentioned in a compensation report.
The plan was first discussed in January, with reports of $5.5 billion in assets discovered.
In April, it was reported that $7.3 billion had been recovered. The FTX team aims to restart the exchange between Q3 and Q4 of 2024. Court filings indicate that the CEO has been holding meetings with creditors and debtors.
However, Alfred Lin officially declares that the launch of FTX 2.0 is in preparation.
We are glad to hear from @Alfred_Lin he would back FTX again.
All FTX investors now have the unique chance to reinvest at bear market valuations, with proper controls and management.
We expect sequoia to join Tribe Capital's bid for FTX 2.0 with investment bank PWP.
Recent information has revealed that FTX has spent over $200M on bankruptcy proceedings, which represents 2% of all assets and 10% of available cash.
It's worth noting that out of the 242 lawyers involved, 46 of them are earning more than $2,000 per hour. Many are outraged.
Also the list of companies interested in acquiring FTX has been revealed. It includes BlackRock, Ripple, Galaxy Digital, Nasdaq, and several others.
Parties that are interested to buy FTX and have submitted a non binding LOI.
Includes Galaxy Digital, CMC Markets, Docomo, Tribe Capital, Nasdaq, Sygnum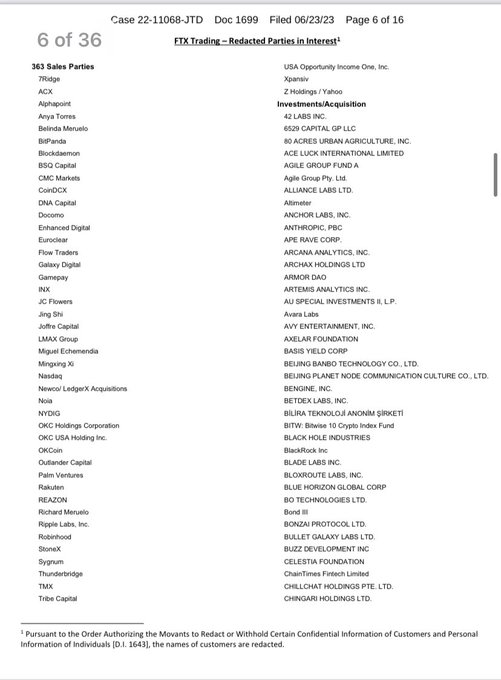 By the way, in the six months following FTX's bankruptcy, the number of SEC enforcement actions related to cryptocurrency surged by 183% to reach a total of 17.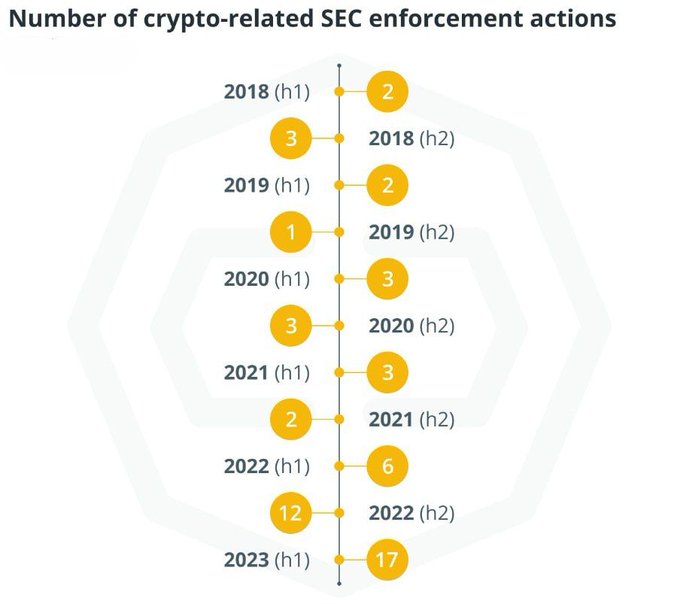 FTX has filed a $700M lawsuit against K5 Global, Mount Olympus Capital, Michael Keeves, and their affiliates.
The lawsuit alleges that Alameda Research transferred $700 million to them. However, they disguised the transfers as deals with shell companies.
For now we have confirmation that the official launch date for the FTX claims website is set for July 3rd.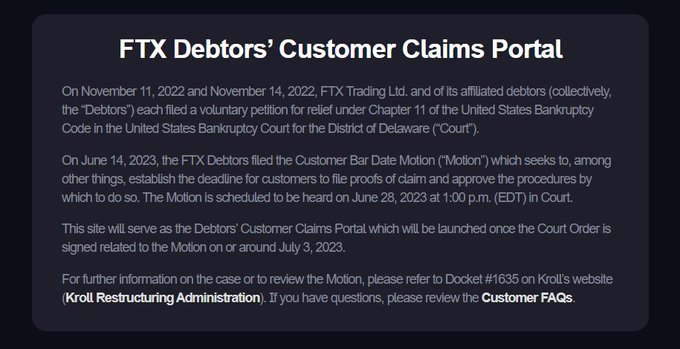 I am fully aware that many people have lost their money on FTX.
Regrettably, there is no concrete news yet regarding plans for the return of your losses.
Perhaps some details will emerge soon. Stay tuned and remain hopeful for the best.
*GIFT*
Comprehensive list of faucets, Discord channels for all projects, bridges and swap exchanges for stable depegs, the complete BRC-20 ecosystem, sites compatible with the LayerZero ecosystem, and much more.
https://t.me/alpha_threads
Find it all in my Telegram channel.