In this Topic
1️⃣ Dune to track BASE whales
2️⃣ Thoughts on BASE, Bullish on OP?
3️⃣ List of Projects on BASE + Twitter list to follow them all
4️⃣ How to Bridge & Take action
BaseChain is a L2 built on the optimismFND Stack currently with 40m TVL with only a one way bridge without front end.
Its hyped because
📌 CoinBase + OP Chain
📌 $BALD n other meme coins went multiple X
📌 One way bridge without front end so its feels early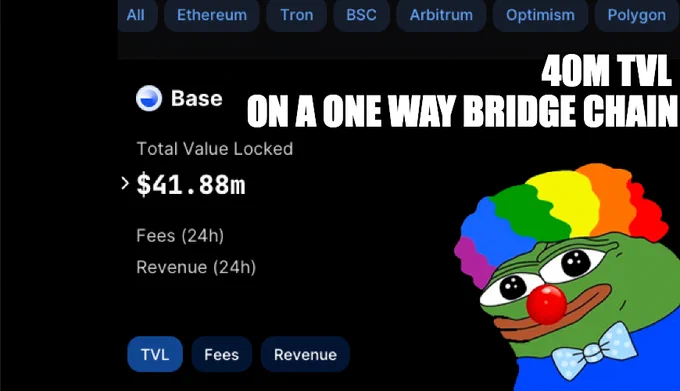 Rule 1 about BASE right now
📌 There is NO fundamental short term
Right now u are there to chase meme front run price manipulations & fomo
I don't recommend, but if are brave & degen following whales is prob the best way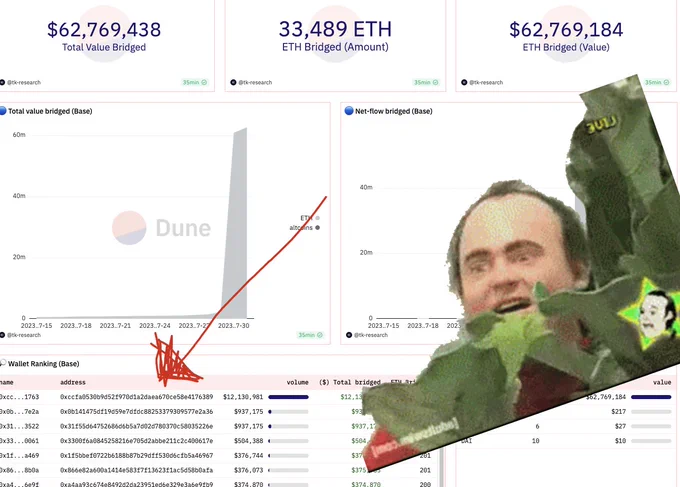 2️⃣ Thoughts on BASE, Bullish on OP?
❓Will Coinbase try to influence how the ecosystem grow
❓People bullish because coinbase incentive coming, n will it come?
❓Keen to see how BASE will impact $OP as a successful L2, can this L2 as a service repeat n bring value to $OP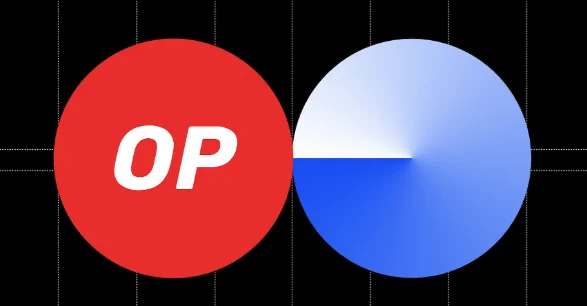 It is still too early to conclue how will BASE play out, most EVM chains only have forks.
I like new toys, but same toy different color i'd get bored too
Will break down more my thoughts on L2 on another thread soon.
Crypto rewards people who try things tho, pls play with it
3️⃣ List of Projects
Not organised becase too busy following curve stuff & manage Medium Rare private TG group
Heres a twitter list u can follow all the projects
The projects are break down into
📍Worth looking
📍Common
📍Degen zone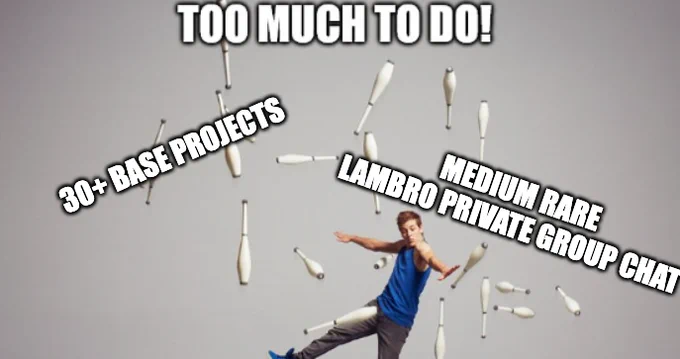 Worth looking
voidexchange
Perp on Base, Testnet
Well written gitbook
had a quick look, looks like a modified GMX with isolated vaults but shared stablecoin for shorts?
aerodromefi
DEX, Solidly
marketing seems ok airdropping $veVELO holders
Pike Finance
Lending
seems more serious n legit about building compare to other base projects
Leet Swap
Live DEX
started on canto, very quick dev team
RocketSwap_Labs
Live DEX
Common
AkidoDex
DEX, NOT LIVE
no site no gitbook, tweets looks like solidy
CloudBase_Fin
DEX, Live soon
DackieSwap
DEX Testnet
horizaio
DEX Solidly Testnet
ZebraSwapBase
DEX
Not live no site
cbswapofficial
DEX
Not live no site
BlueOnBase
DEX
Not live no site
BaseXswap
DEX, Testnet
BaseXswap
DEX, Testnet
BaseSwap1
DEX, not live no site no tweet lol
ogmafinance
Not live no site
Lending
BasedLend
Not live no site
Lending (loop lending farm)
Base_Lend
Not Live
Lending
bgtx_io
Perp Not live
yieldbase_fi
Yield stuff
Degen zone
Baseshares
Stablecoin
no site no gitbook just token ( but first stablecoin on BASE? )
base_ohm_
Not live
First OHM..?
CryptoBoss_xyz
Live
NFT + token PvP Staking games
TeamBaseBot
bot narrative project
Bald_printer
funny meme
4️⃣ How to Bridge & Take action
How to send
great post by Defi 0xJeff on how to bridge n ape
𝐇𝐨𝐰 𝐭𝐨 𝐀𝐏𝐄
Set up your RPC on MetaMask
– Network: Base Mainnet
– RPC: https://mainnet.base.org
– Chain ID: 8453
– Currency: ETH
– Explorer: https://basescan.org
I post things here earlier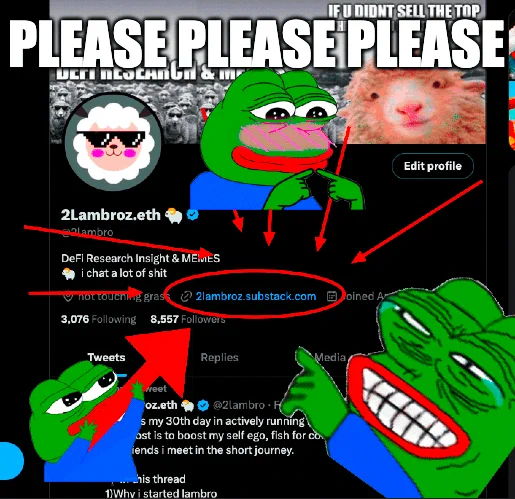 Join me chat if u want to talk about crypto!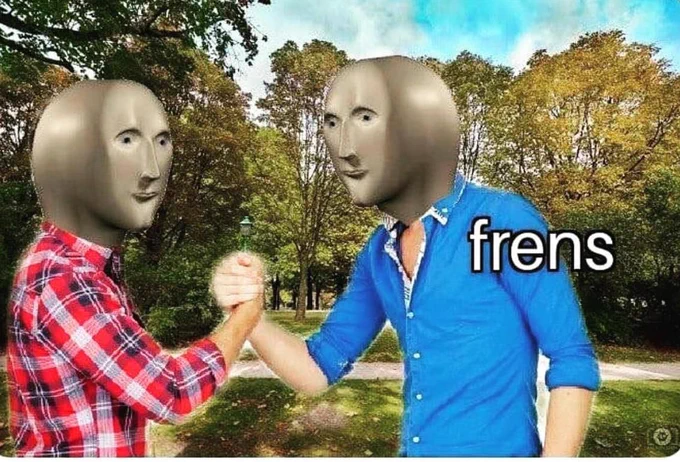 Heres an option for u to be a stalker to see what i farm on debank